Marymoor Amphitheater | Redmond, Washington
This summer, you can enjoy a phenomenal throwback concert featuring the one and only Rick Springfield! The highly-acclaimed performer is embarking on a massive trek this season titled I Want My '80s Tour. The outing will be conquering over 20 cities across North America! In a statement, Springfield mentioned, "What more could you ask for? Besides. You know, world peace, freedom from hunger, and healing the earth, of course!" Fans can look forward to several pop-rock staples, such as "Love Somebody," "Jessie's Girl," "Don't Talk to Strangers," "I've Done Everything For You," and more. On Wednesday, 6th September 2023, the much-awaited outing will be making a coveted stop at the Marymoor Amphitheatre in Washington State! Apart from Springfield's hits and fan favorites, the show also features performances by special guests, new wave sensations, The Hooters, and power pop quintet Tommy Tutone! If you're keen on enjoying these amazing artists performing live, then you better hurry and score tickets now before they're gone!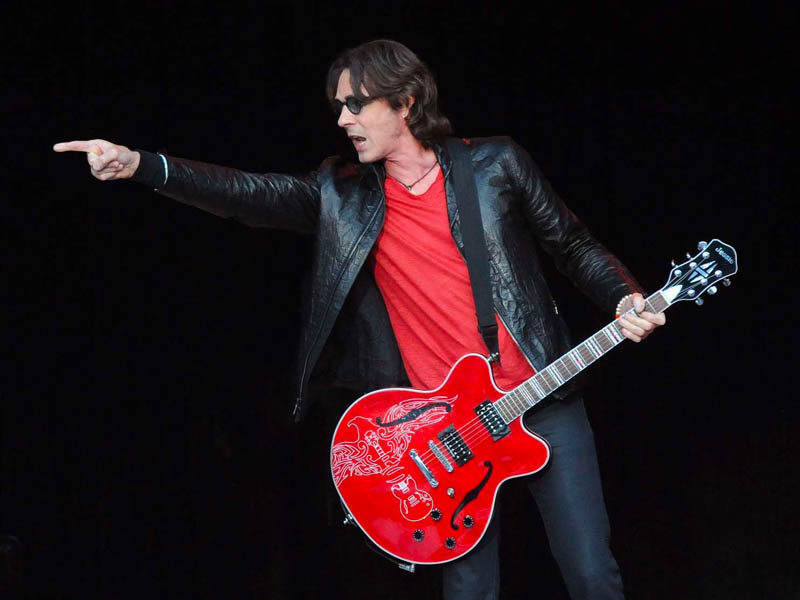 Last year, Rick Springfield celebrated the 40th anniversary of his best-selling album, Working Class Dog. The celebration included a summer tour comprising 18 major cities across the U.S. Released in 1981, Working Class Dog spawned massive hits, "I've Done Everything for You," "Jessie's Girl," and "Love is Alright Tonite." "Jessie's Girl" became Springfield's biggest hit and peaked at number 1 on the Billboard Hot 100. The song also earned Springfield his first Grammy after bagging the Grammy Award for Best Male Rock Vocal Performance. Meanwhile, the album sold over three million copies. The record later earned a Grammy nomination for Best Album Package.
After hitting it big with Working Class Dog, Springfield consistently become a contender on the Billboard charts. His subsequent studio efforts performed amazingly on the Billboard 200. For instance, his 1982 album, Success Hasn't Spoiled Me Yet, peaked at number 2 on the Billboard 200. The album, which featured the hits "Don't Talk to Strangers" and "What Kind of Fool Am I," follows the success of Working Class Dog. The record eventually sold over one million copies, earning platinum status in the U.S.
Spingfields's six-decade career has produced over 20 critically-acclaimed studio albums and released 34 singles. He has sold over five million albums worldwide, 4.5 million of which were sold in the United States. He has won two King of Pop Awards, a Grammy Award, and earned three more Grammy nominations for his singles, "I Get Excited," "Don't Talk to Strangers," and "Affair of the Heart."
Highly-acclaimed new wave band, The Hooters will be joining Springfield on this highly-awaited run. The six-member new wave outfit has enjoyed phenomenal success through the late '80s and early '90s. Their breakthrough album, Nervous Night, sold over two million copies in the U.S. Upon its release, the 1985 record peaked at number 12 on the Billboard 200 and entered the charts in four other countries.
The Californian power pop icon Tommy Tutone made waves during the early '80s with incredible studio efforts. Their self-titled debut, released via Columbia Records, entered the Billboard 200, peaking at number 68. The album was followed by five more remarkable albums, including their latest effort, Beautiful Ending, released in 2019.
You can catch Rick Springfield and special guests The Hooters and Tommy Tutone by scoring tickets now before they sell out!