Marymoor Amphitheater at Marymoor Park | Redmond, WA
Prog metal giant Dream Theater just launched the Dreamsonic Festival this 2023! The heavy metal fest is set to become the next big thing in the world of progressive metal and rock! This summer, Dream Theater headlines the first-ever Dreamsonic, and they're bringing along fellow prog powerhouses Devin Townsend and Animal As Leaders! The traveling festival will traverse the nation and conquer over 20 cities, including a much-awaited stop at the Marymoor Amphitheater in Redmond, Washington State! On Saturday, 22nd July 2023, fans can look forward to incredible hits, fan favorites, and brand-new music from the bands' latest albums! Prog metal fanatics can definitely anticipate epic instrumental jams, complex odd-time signatures, and electrifying guitar solos! If you love progressive rock and metal music, this is a show for your bucket list! So what are you waiting for? Hurry and score your tickets now because this show is guaranteed to be jam-packed!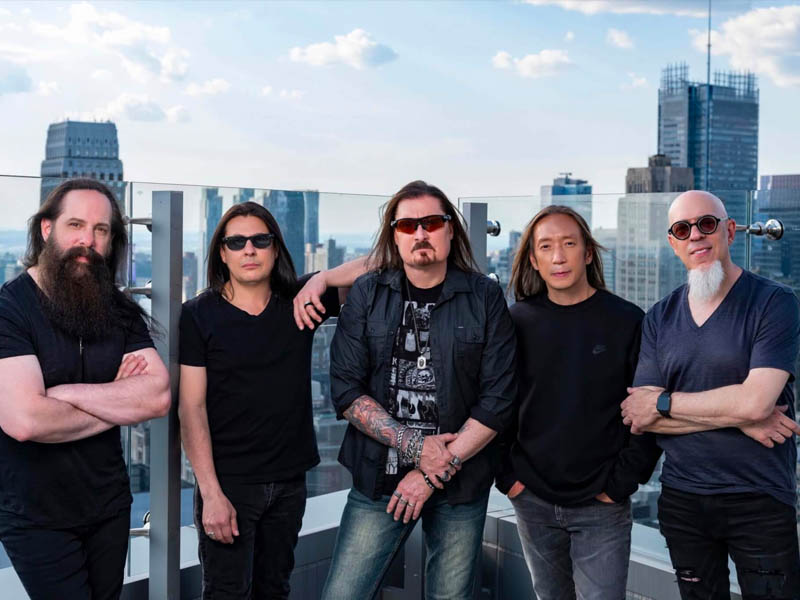 Last year, Dream Theater shared some excellent news about an impending return to the studio to record new music. The band has been on tour to promote their latest album, A View From the Top of the World. The promotion for the album has had a good run so far. Its lead single, "The Alien," even won the band the Grammy Award for Best Metal Performance. This is officially the band's first Grammy win after being nominated three times in the past. Thus, with their much-deserved win, fans await what would be Dream Theater's 16th album.
During an interview, guitarist John Petrucci has already mentioned that they will be returning to the studio later this year. But other band members are not keen on sharing solid plans for the upcoming record. Nevertheless, a new album is due. In a span of the band's almost four-decade career, the most extended interval between albums was three years.
Since debuting in 1989, Dream Theater has released 15 studio albums and nine live albums. The band has been reported to have sold over 12 million albums worldwide. They are only second to Queensryche in the list of best-selling prog metal bands of all time.
In 1992, Dream Theater released their best-selling effort, Images, and Words. Although the album fell short on entering the Top 50 on the Billboard 200, it spawned three Mainstream Rock chart hits, "Pull Me Under," "Take the Time," and "Another Day." The album eventually sold 500,000 copies in the U.S., earning a gold certification.
In 2009, the band released their highest-charting effort, Black Clouds & Silver Linings. The record peaked at number 6 on the Billboard 200 and entered the charts in 24 other countries. The album spawned singles "A Rite of Passage" and "Whither" and was notable for being the last record to feature co-founder Mike Portnoy on Drums. After Portnoy's departure, Dream Theater brought in esteemed drummer Mike Mangini to fill the position.
Dreamsonic is anticipated to be a yearly prog metal festival with a specially-curated line-up. In a statement, Petrucci shared, "The lineup for our inaugural run this summer features Dream Theater, Devin Townsend, and Animals As Leaders and is going to be absolutely epic! Dreamsonic promises to be a reoccurring musical event that will deliver history-making nights of amazing music for many years to come! You're not going to want to miss this one!"
This 2023, the festival also features Devin Townsend's solo project and Djent icons Animals as Leaders. Townsend is the founder and primary songwriter for heavy metal band Strapping Young Lad. He has had a phenomenal career as a solo artist. He has numerous notable releases, including studio albums, instrumental EPs, ambient soundscapes, and even a satirical concept album.
Meanwhile, the illustrious trio Animals as Leaders is promoting their latest effort, Parrhesia, released last March.
Catch Dreamsonic featuring Dream Theater, Devin Townsend, and Animals as Leaders at the Marymoor Amphitheater on Saturday, 22nd July 2023!