Marymoor Amphitheater | Redmond, Washington
Reggae fans are going to be absolutely over the moon when UB40 comes to the Marymoor Amphitheater on July 15, 2023. Known for their ultra smooth lyrics and catchy tunes, these incredible unassumming individuals will leave audiences in a state of awe as they bring their super unique blend of reggae, pop, and ska. You will love every minute of the action as they bring hits such as Red, Red Wine, Here I Am, and Kingston Town. With their high energy and awesome stage presence, these guys will unite the whole crowd in a catchy chorus and leave a lasting impression on the audience that will be remembered forever. You really cannot afford to miss out on all of the action but don't fret, we've got you, grabbing some tickets to this spectacular event is really simple; just click the "GET TICKETS" button above and proceed through to the checkout process.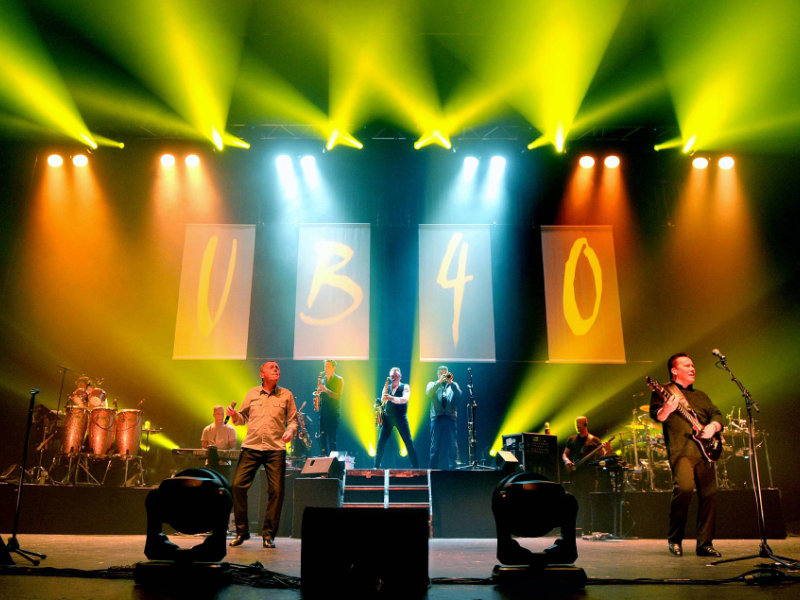 UB40 started off with a very humble beginning, but little did they know of the lasting impression they would have on the industry. Arguably one of the, if not the most successful reggae bands in the world thanks to astounding feat of selling over 100 million records worldwide. They even spent 11 years in the UK album charts, which is something that many dream of but only a few manage to achieve.
The band formed in December of 1978 in Birmingham, England. With 50 singles in the UK charts, it's hard to find anyone who has not heard of one of their songs. Whats more, the band's lineup contained a diverse group of people, originally from England, Wales, Ireland, Jamaica, Scotland, and Yemen.
UB40's current tour includes some of their most popular songs, such as Red, Red Wine" and "Can't Help Falling in Love," which you can expect to be performed flawlessly on this tour. Those two singles are fan favorites, having topped the UK charts as well as the group's rendition of "I Got You Babe", recorded with Chrissie Hynde. These guys are some of the best to ever do it, and the Grammy nominations and Brit Awards for speak volumes of their impact on pop culture and their pretty incredible talents.
Like many success stories, the band started off as a group of friends who knew each other from different schools in the Birmingham area and adopted the name UB40 in reference to an attendance card given to people who claimed unemployment benefits for the UK Government. UB40 stood for Unemployment Benefit, Form 40.
Despite several line-up changes to the band, they still perform at high levels of quality and create some of the most awesome reggae-inspired music on the planet. That is why this tour is going to be something truly magical indeed, and you must be there.
To ensure your spot, all you have to do purchase your tickets right HERE and NOW but you must be quick as demand will far outstrip supply. So do it now before it is too late!!!