Marymoor Amphitheater | Redmond, Washington
Allow yourself to be swept back to the good ol' days with good ol' music from one of the most successful bands in history: The Beach Boys. Perhaps there's no need to ask music fans all over Redmond, Washington, to witness the legendary band perform on August 27 at the Marymoor Amphitheater. The hitmakers have marked their 60 years in the music industry, and they are extending the celebration of this milestone this 2023. So if you are part of the millions of fans of The Beach Boys who still embody the cultural zeitgeist of the 1960s, you are invited for an evening of great music and celebration. Get your tickets today, and prepare to party with the legends. Meet fellow The Beach Boys fans and sing along to their classic hits, including "Surfin' USA," "God Only Knows," "Kokomo," and "Good Vibrations," among many others. This concert will surely satisfy your need for The Beach Boys' greatness. From their early surf rock anthems to their heartfelt and complex tunes, the boys will take a nostalgic ride with you. So get your tickets now by hitting the "Get Tickets" link.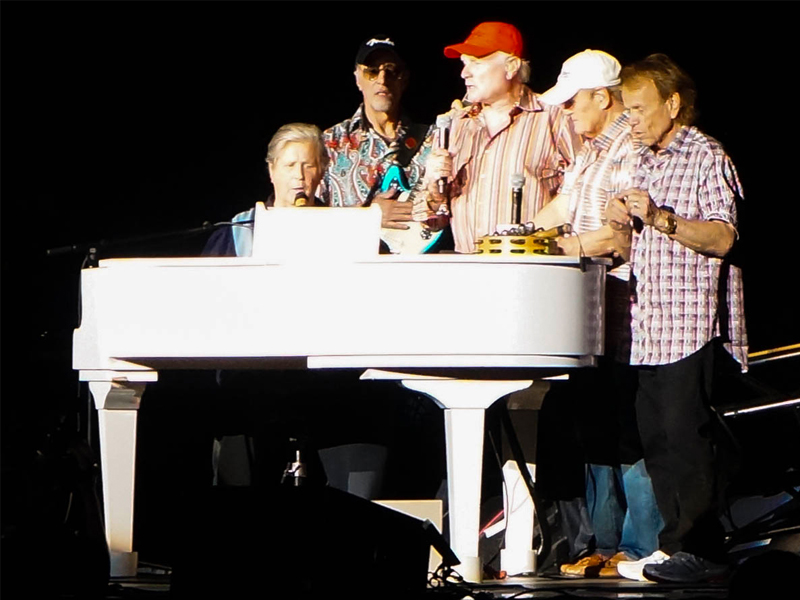 The Beach Boys are among the pillars of surf bands in music history. They rose to prominence when the Beetles shook the music scene in the US, Formed by Murry Wilson in 1961. The band comprises his sons Dennis, Carl, and Brian Wilson, their cousin Mike Love and their close friend Al Jardine. Their sweet and soothing youthful tunes became the 60s most prominent rock style, emulated by many, and were cherished by many young people of that time. More than half a decade might have passed, but their music continues to transcend time and generations. The band is a musical icon and will continue for many decades.
The band emerged in Hawthorne, California. Their chemistry was first discovered during their teenage years, as Dennis, Carl, and Brian tend to emulate music boy groups like the Four Freshmen and the Hi-Lo's, which they do by harmonizing. Occasionally, their cousin Mike would join them. Later on, as the formation of the band began to become serious, Al was introduced as their fifth member by Dennis. In support of their potential, their parents rented instruments. They then began creating music, starting with "Surfin'," released in 1961. It immediately garnered buzz from people and led to them getting signed with a record label.
A year later, their influence was in full force as their debut album "Surfin' Safari" emerged. This release would popularize surf bands in California. In 1963, their prominence took a sharp rise as they released "Surfin' USA." By then, they had captured the nation's attention, and their style was then dubbed California Sounds." Their success would continue throughout their career. Among their most memorable releases are "You Still Believe in Me," "God Only Knows," and "I Can Hear Music." Their success was unprecedented, most especially because they were facing the Beetles and their huge popularity, which was dubbed the "British Invasion."
Sixty years after, the band is still as active as ever. Currently, the band consists of the remaining brothers, Carl and Dennis Wilson, David Marks, Ricky Fataar, and Blondie Chaplin.
Part of their undying passion for music is their yearly tour. This year, the Beach Boys will be visiting the Marymoor Amphitheater on Sunday, August 27. If you're close, don't miss this chance to meet musical legends!