Marymoor Amphitheater | Redmond, Washington
Monumental folk and bluegrass powerhouse Greensky Bluegrass just announced their much-anticipated summer tour! The series of shows covers over 20 cities across North America and is set to conquer numerous iconic amphitheaters! On Wednesday, 16th August 2023, the Michigan-born prog rock outfit will stop by Seattle, Washington, to light up the Marymoor Amphitheater! Fans can anticipate this highly-technical band to deliver their signature improvisations, segues, and extended jams! The band will also perform their greatest hits and new songs from their latest album, Stress Dreams! If you're looking for a great jam band experience this summer, you should quickly score your tickets now!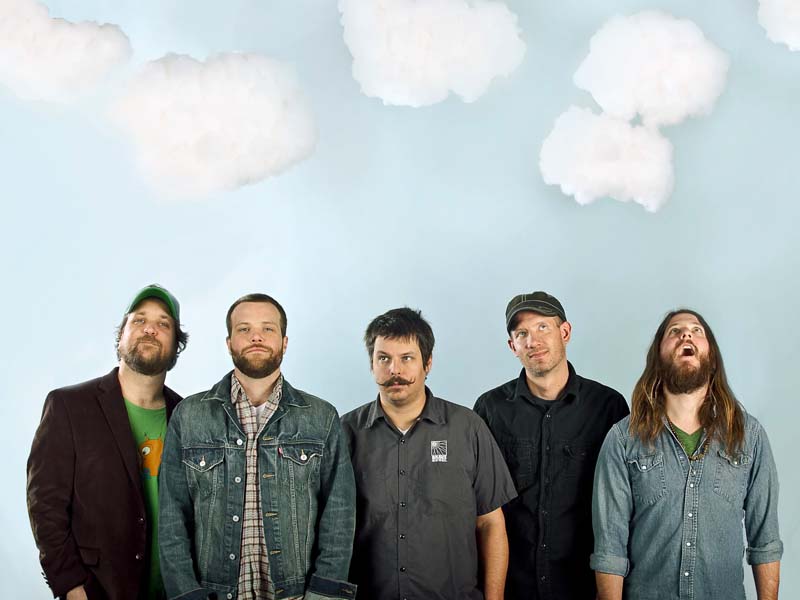 During their early years, Greensky Bluegrass spent their days jamming at local clubs in Kalamazoo, Michigan. The band's members initially met each other during open mic nights. Original members Micahel Arlen Bont, Dave Bruzza, and Paul Hoffman got together as a trio and began performing bluegrass. But coming from various musical backgrounds, the band also draws influences from other genres. In 2004, they released their debut effort, Less Than Supper.
Two years later, Greensky Bluegrass won the Telluride Bluegrass Festival Band Competition. This victory secured them a slot in the festival's main stage the following year. In 2007, the band released a live album titled Live at Bell's. The album was recorded during one of Greensky Bluegrass's shows in Bell's Brewery. The venue served as their home base in Kalamazoo. The band has consistently released studio and live albums throughout their two-decade career. However, their main highlight is their live performance. Like any jam band, Greensky Bluegrass has been known to perform improvisations on stage. Their various influences have also earned them a reputation as a "rule-breaking" group. Greensky Bluegrass has collaborated with renowned names in the jam band industry, such as Phil Lesh and Bill Kreutzmann from Grateful Dead, Jon Fishman from Phish, Sam Bush, Billy Strings, and many others.
Catch Greensky Bluegrass on Wednesday, 16th August 2023, by scoring tickets now to their show at the Marymoor Amphitheater!