Marymoor Amphitheater | Redmond, Washington
There is a reason why Chris Botti's concerts are some of the best trumpet shows on earth. He is arguably one of the best-selling instrumentalists of our time and his charismatic stage presence is a thing of wonder owing to his years of experience delivering brilliance time after time. This event promises to be an unforgettable time out with a combination of his signature soulful trumpet playing that can melt even the hardest of hearts and the rest of his accompanying musicians. With his talented band, you can expect a magical atmosphere that will leave you breathless song after song. So get ready for a night full of electricity as Chris Botti takes over the Marymoor Amphitheater on Saturday, June 17, 2023. Now that you know what to expect, you really need to be quick and grab your tickets, demand has outstripped supply but you can still get yours here and now by selecting the "GET TICKETS" button up above.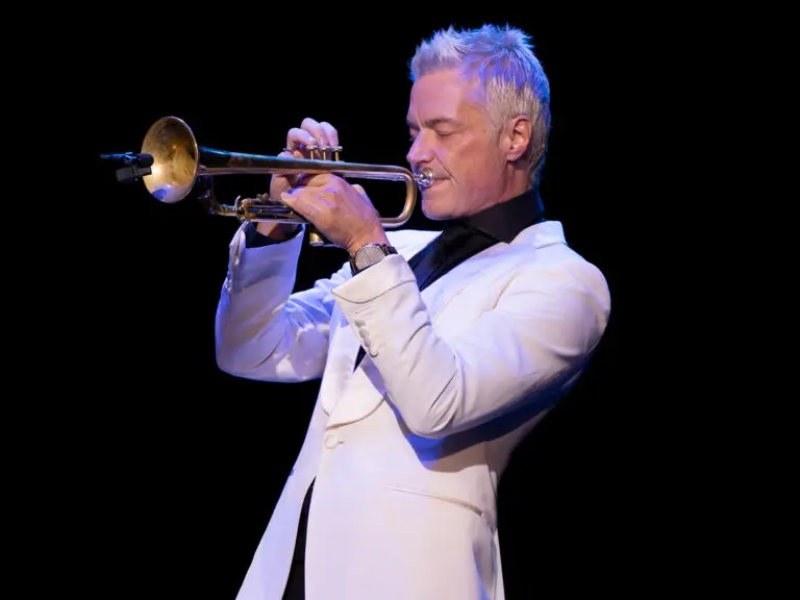 Chris Botti, the American trumpeter and composer, has been wowing fans for many years now. He started playing the trumpet at 9 years old. In 1981, he became a member of the McDonald's All American High School Jazz band which introduced him to his first Carnegie Hall Peformance.
He is by far one of the most acclaimed instrumentalists, holding the record for the most consecutive weeks at number one on the Billboard Jazz Chart. He gained the public's attention in 2000 with the release of his album, "Night Sessions" which then paved way for him to promote himself on other outlets such a talk shows and concerts. He has even won a Grammy award for the Album impressions claiming the Best Pop Instrumental Album category and has been nominated an astounding 5 times.
What really helped his career take off was the invitation from Sting to join the Brand New Day tour in 1999 as a soloist. The move helped cement his status as one of the best musicians to play the trumpet. He also worked on Sting's album with the same name which also won a Grammy for best pop vocal album. Other notable collaborations include the likes of renowned individuals such as Andrea Bocelli, and Yo-Yo Ma.
Botti has over four million album sales worldwide from his 13 studio efforts, which include "When I Fall in Love," "To Love Again: The Duets," and "Italia," and four of his albums have reached the number one spot on the Billboard Jazz Albums Chart.
Chris has spent an enormous amount of time perfecting his craft, and you can really tell because his concerts are truly legendary. That is why they are constantly sold out, and fans love him for his effortless ability to connect with audiences through music and his magnetic personality, making for a truly unforgettable experience, and this time will be no different.
With such a huge list of accolades and career achievements, no real fan will want to miss a Chris Botti concert when it rolls into town, and so tickets will obviously be in short supply. Luckily, you can grab yours right here and now, but you must act quickly before the rest of the fans get to them.