Marymoor Amphitheater | Redmond, Washington
Presenting Ben Folds & Cake live in Washington! Ben Folds & Cake is a talented band with a huge following. Come along to a night of anthemic songs, amazing vocals and catchy tracks – all performed by one of the biggest names in music. You can be assured you'll hear one of your favorites if you book your place to see Ben Folds & Cake. Their music has been titled ground-breaking and unsurpassed and this tour boasts them at their must see finest. If you love live music, you won't want to miss out on your chance to see them in person. Ben Folds & Cake are performing on Friday 6th September 2019 at Marymoor Amphitheater, Redmond, Washington. Get hold of your tickets now to see Ben Folds & Cake LIVE!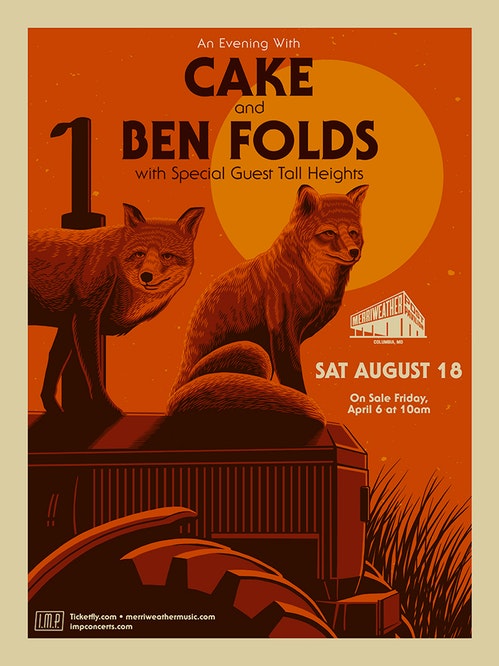 Remain calm and contain yourself when you witness Ben Folds & Cake live on stage. Join hordes of active fans welcoming Ben Folds & Cake to Redmond this coming September. The Marymoor Amphitheater will be presenting this breathtaking artist on their large concert stage. The sounds and tracks are a walk down memory lane to avid fans, while for others it will be a chance to carve new unforgettable memories and discover a new favorite artist. Never in Ben Folds & Cake's concerts have they ever disappointed a crowd – the greatest shows are delivered consistently. Rally your matches together and surely you will all have an awesome time!